The Ultimate Guide
to the Facebook Tracking Pixel
Become a Master of Instagram Marketing and Unleash the Secrets to get Success in the Field.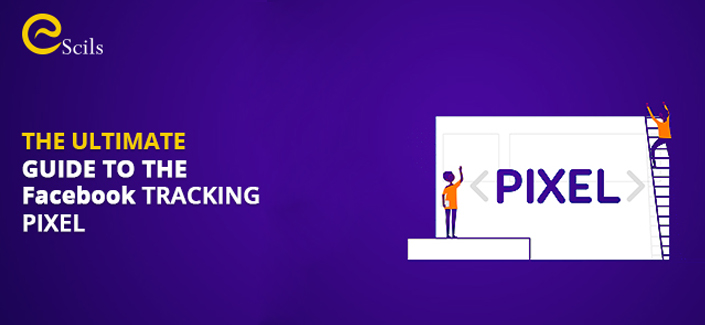 Industry Recognized Credential!
Get the industry-recognized verified certificate
The best & easy learning pattern
Including Additional Features
Lifetime Access
30 Days Money Back Guarantee
24/7 Quick Support
Feasible Access To All Modern Devices
Learn About Facebook Pixel
Facebook pixel is a code you put on your website for the collection of data; that helps you monitor Facebook ads conversion. Pixel is also beneficial for optimizing ads, creating targeted audiences for potential advertising, and highlighting visitors who have already taken some form of action on your website.

It operates by setting and activating cookies to detect users when they communicate with your Facebook advertising and your website.

Why you need Facebook pixel setup? The Facebook pixel offers valuable details that you can use to generate better Facebook ads, and to target your advertising better. Facebook monitoring pixel data helps make sure that the users who are most likely to take your desired action are seeing your ads. It helps you to increase the conversion rate for Facebook ads and boost the ROI.

And if you don't already use Facebook ads, you can install the Facebook pixel now. It'll start gathering data right away and when you're ready to build your first Facebook ad you don't have to start from scratch.
What's Inside the Course?
This course will show you how to create a channel that has more than a million views, generates revenue on a myriad of ways, and helps you grow your personal brand.
What is Facebook Pixel & Benefits (4:21)
How to WordPress Pixel - Practical Demonstration (2:52)
How to Activate Facebook Pixel Using Code by Using any Partner Integration (1:04)
Test Your installed Pixel through Events manager (1:09)
Faisal Ahmed Siddiqui
Instructor
Experienced Entrepreneur with a demonstrated history of working in the field of Digital Marketing & Advertising. Worked with over 50+ Multinationals, Brands, Companies & Business Partners with a common goal i.e "WINNING". Faisal has an experience of spending over $1 Million in the past 8 years on different digital Marketing mediums with an objective oriented approach. Experience of working with different industries like; Fast Food, Expensive Handbags, Mobile Phones, Cars, Elearning, News, Apparel, Real estate, Ecommerce, NGO's & others. Now transferring years of Digital Media Knowledge to Worldwide students through online training sessions. Mainly focused on Facebook ads training & Viral Content Strategy for digital experts, small & big business owners.