Learning Outcomes:
Find methods of using Facebook and LinkedIn for leads
Cold email and call clients for acquiring leads
Understand what tools they'll use for sourcing good SEO Leads
Use Freelancing sites for generating effective leads
Requirement:
No prior knowledge about marketing or digital marketing is required
Target Audience:
This SEO service course is for newbies and intermediate marketers/business owners that want to generate sales leads through digital marketing
Description:
Worried about how you will get more SEO clients? Struggling to market your SEO services?
In SEO Service course, you will find different ways you can generate more SEO leads for your Digital Marketing Agency or business, find new clients through cold calling and other online methods and understand what tools they'll use for sourcing SEO Leads and find ways of using LinkedIn and Facebook for leads.
How this SEO training is structured:
The SEO agency course simply has modules dedicated to different types of lead generation techniques including:
Emailing and Cold Calling
Freelancing
Job Boards
Various tools to help with lead generation
Social Media & More
In SEO agency training, you'll learn how to get new SEO clients online and start creating your profiles on top and famous freelancing sites. These websites do give an awesome platform for new businesses or people to hunt and find new SEO clients online.
This SEO training program is designed for those who are looking to generate more leads opportunities for their SEO business.
Learn how to generate more qualified leads for your business, with Landing Pages, Content Marketing, Search Engine Optimization, Email and Social Media.
Your Instructor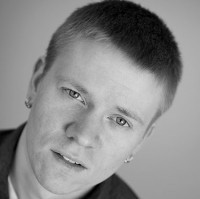 I run the online blog No Shame Income where I share what's working for me in the world of online marketing. I started learning about online marketing as a way to generate additional income, I enjoy connecting with others and helping people achieve their goals.I have experience with Amazon, eBay, eCommerce, Social Media, SEO, Affiliate Marketing, Podcasting, Lead Generation, Landing Page Design, Wordpress & More. I have created all kinds of courses on different topics such as Amazon, SEO and starting your own Podcast.