Learning Outcomes:
Learn what Fiverr is and how to use it
Simple tips for getting more sales
Earn up to $3500 with Fiverr
What types of services you can buy on the Fiverr marketplace
Selling simple services that take very little time to deliver
Requirements:
Only an internet connected computer is required
No prior experience is needed
Students will be guided through everything they need to know to create a profitable fiverr business
Anyone looking to start their own business
Anyone who wants to make money from their computer
Anyone who wants to share their talents with the world and help people
This earn money online course is designed for those people who want to run their own online business and have the time, energy and commitment to delivering products or services online
This fiverr course is NOT for those looking for a 'get rich quick' scheme
Target Audience:
Description:
So you're thinking of beginning an online business. You would like to work from home, work the hours you wish, make money doing what you're interested and good at and be your own boss.
In this Fiverr course, I walk you step-by-step through the fundamentals of using a website known as Fiverr.
Fiverr is a marketplace wherever individuals purchase and sell services for simply $5.
I've earned pretty much $3500 on the platform selling easy services that require less than 5 minutes of work to convey.
This Fiverr course will teach you how to make Gigs, make sales, drive traffic to them, make money on Fiverr and get paid all from your computer and much more.
Enroll today. Start building your very own Fiverr Business tomorrow!
Your Instructor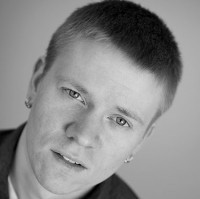 I run the online blog No Shame Income where I share what's working for me in the world of online marketing. I started learning about online marketing as a way to generate additional income, I enjoy connecting with others and helping people achieve their goals.I have experience with Amazon, eBay, eCommerce, Social Media, SEO, Affiliate Marketing, Podcasting, Lead Generation, Landing Page Design, Wordpress & More. I have created all kinds of courses on different topics such as Amazon, SEO and starting your own Podcast.