Learning Outcomes:
Learn some effective tricks to earn product launch success
You will learn how to get your product up and running
You will see a process that has already tested and succeeded
You will know all the steps in how to launch a successful product
Choose the right strategy for a new product launch
Launch out a new product in a quick and efficient manner
Requirements:
Anyone who wants to achieve successful product launch
Following the instructions for this product launch training
You must approach launching products like running a business
There is no such requirements or prerequisite to enroll in this product launch course
Students in the process of launching their first product
This online product launch course for those people who serious about their business
This product launch course is for entrepreneurs who want to make the best of their time
This product launch training is not for people who wish to play small
Target Audience:
Description:
Product launches can be hectic, and might easily if you do not plan them accurately.
In this product launch training, you'll learn the art of recruiting high profile and launching products affiliates to promote it.
To start with, you'll find our tested system to attract affiliates. You will also learn the art of preparing and executing a successful product launch from scratch and in addition the correct procedure to get them on board for your upcoming product launch, Choose the right strategy for launching out a new product or service.
Next, we'll cover how to model a profitable and converting product launch funnel from scratch. I'll teach you how to craft an attractive commission structure, get products for your upsells, and why a solid product backend matters.

Your Instructor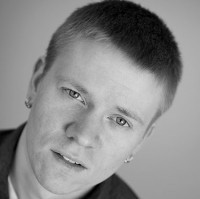 I run the online blog No Shame Income where I share what's working for me in the world of online marketing. I started learning about online marketing as a way to generate additional income, I enjoy connecting with others and helping people achieve their goals.I have experience with Amazon, eBay, eCommerce, Social Media, SEO, Affiliate Marketing, Podcasting, Lead Generation, Landing Page Design, Wordpress & More. I have created all kinds of courses on different topics such as Amazon, SEO and starting your own Podcast.