Learning outcomes:
• Figure out how to set up your Preferences.
• Perceive how to take full favorable position of Presets, to spare you time.
• Figure out how to customize menus and make console alternate ways.
Requirements:
• Fundamental learning of Photoshop
Who should take this course?
• Photoshop clients who need to work quicker
This course is intended to kick you off in your adventure of learning Photoshop. Sensibly, it would take numerous hours to cover each and every device and capacity – yet you don't have to take in each and every thing about Photoshop. To begin, it's more vital to take in the fundamentals of how to explore through the program, some vital propensities to create, and some methodologies that make it less demanding to take in more about Photoshop as you keep on exploring the program. The lessons in this course will furnish you with an extraordinary establishment that will enable you to build up your aptitude in Photoshop.
Here's what is covered in the course:
• Introduction
What we will and won't be covering in the class, using a checklist and how to spend more time "doing" and less time "undoing".
• The Workspace
How to set up the look and layout of Photoshop using Workspaces, and how to work with panels and Preferences.
• Opening files
Exploring various ways to open files in Photoshop including using Bridge.
• Working with views
How to work with multiple open images, zoom in and out and scroll using tools, menus and shortcuts.
• Working non-destructively
How to work non-destructively so you can change your mind, experiment and work more accurately.
• Layers
An introduction to the concept of layers and their advantages.
• Creating New documents
Working with new documents, changing the canvas size and combining photos.
• Saving files
How (and why) to save your layered document in PSD format and save copies.
• Working with Raw files from Camera Raw and Lightroom
How to take advantage of editing Raw files in Camera Raw or Lightroom and bring the files into Photoshop
• Layer Masks
An introduction to a very powerful way of working with layers: using masks to hide portions of a layer.
• Retouching Images
How to cover up unwanted elements in a photo using retouching tools.
• Making Adjustments
How to make adjustments to a photo using Adjustment Layers.
• Smart Objects and Smart Filters
Using Smart Filters to apply editable effects to a photo.
• Wrapping up
Your Instructor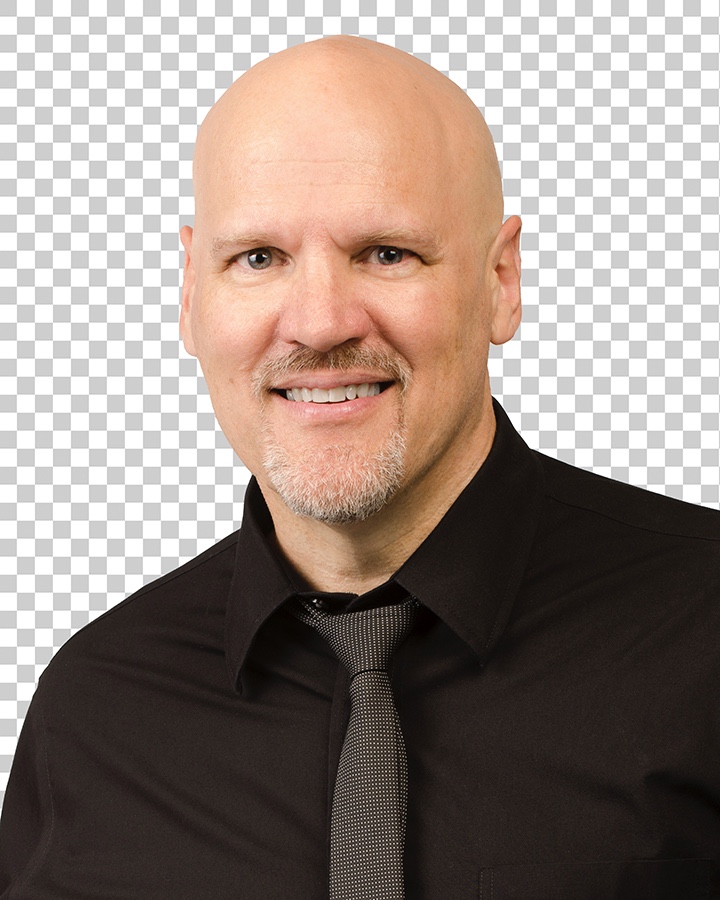 For over 25 years Dave Cross has been helping photographers and creative professionals get the most out of their Adobe software. Since1987, Dave has taught Photoshop, Illustrator and InDesign to thousands of users around the world. He has a Bachelor of Education, is an Adobe Certified Instructor and is a Certified Technical Trainer. Dave has taught for Adobe, at Photoshop World, the Texas School of Photography, Adobe MAX, Imaging USA and at numerous corporate locations. Dave has written many articles and multiple books, co-hosted Photoshop User TV and has appeared in many DVDs and online courses for Kelby Training, CreativeLive and Photoshop Cafe. He offers online training at online.davecrossworkshops.com.
Dave has taught Photoshop in every state in the United States, throughout Canada and in Europe, consistently earning rave reviews. Dave is well-known for his engaging style, his humor and his ability to make complex topics easy to understand. In 2009 Dave was inducted into the Photoshop Hall of Fame.
5 months ago Infosec Leader
Exceptionally proficient teacher, who will deliberately disclose everything to guarantee your complete understanding. I appreciated the challenges which were presented with the goal that I could have an opportunity to give it a shot for myself rather than continually following along.
3 months ago Jaysen Batchelor
This course was extremely overwhelming to jump into, however the instructor makes an extraordinary effort in showing step by step explaining you with the devices and strategies at an early stage.
1 months ago Milos Montes
Excellent course.... the instructor helped keep me wanting to continue through all the lectures.
1 months ago Alexey Brenes
This was till now the best course I have had on EH Academy. The instructor does a great job! He teaches with great interest and has a rich educational knowledge.
6 months ago Anthony Falcon
This course is really engaging and the instructor was well prepared to deliver the content effectively.
9 months ago Benjamin Major
The instructor has a strong grasp of the subject and makes the learning fun with his antics. Have enjoyed all of this instructor's courses.
8 months ago Chad Blair
I really liked this course because the instructor uses very basic but clear models to demonstrate a concept. It really helped me get a picture of what's happening throughout the course.
4 months ago Chris Dunavan
For me this was quite quick, but deep enough, course to get detailed knowledge. This class was very well organized and delivered, I enjoyed it.
3 months ago Cristian Drincu
Excellent!! I would recommend as "A Must" for students who are seeking quality course.
2 months ago Edwin-Torres-Sanchez
This is really good, building from beginner to amateur, so far - I've taken a lot from this course and actually am using the things I learn on a daily basis in my work.
6 months ago Glen Ihrig
The course is really engaging and an experiential learning.
7 months ago Hector-Toledo
Almost done with the course. Excellent all round. The course is well structured and the pace is just correct.
1 months ago Hector-Toledo
The instructor explains clearly each point, and he is concise and to the point. He uses practical and visual approach that makes concepts easy to understand and hard to forget.
2 months ago Juan John Charles
Very engaging presentation and manages to condense a lot of information into short periods but still makes it all understandable.
1 months ago Marcus Smith
Very clear instructions and very well put together teaching materials.