Learning Outcomes:
You will learn how to generate passive income effectively
Make passive income online without experience
Make passive income online without a website
Learn about new platforms to earn extra money
Requirement:
Basic Experience in Internet
A Will to apply not just to watch
Target Audience:
Anyone looking to make money from home
Everyone who would like to earn more passive income online
Anyone with ZERO experience wishing to make money passive income
Anyone who doesn't have a website and wish to work online
Description:
Would you like to make money online? Interested in making more money or, maybe, generating a source of passive income online? Need to earn extra money working from home?
Then this passive income online course is perfect for you!
In this course, you will learn how to generate passive income effectively and earn money each month online from different sources on the internet.
Today we live in a unique time with many opportunities for online small businesses, and also the best part is that you do not need to invest that much to create a Passive income online today.
The technology is nowadays in a rapid growth and therefore the possibilities to start earning money passively are getting easier and easier. Are you able to build a system that earns you money, whereas you're sleeping, traveling, working out or hanging out together with your kids? It is possible to try and to do that, starting today!
In this passive income course, I will teach you how you can start earning extra money online by creating different Passive Income streams. We will walk you through everything in a well-ordered model where we'll teach you how you can start your passive income online today.
I walk you through how I earn extra money every and each month from the following sources:
Fiverr
Online Courses
Amazon Affiliates
Android Applications through Admob
Adsense
YouTube
UpWork
Building Websites
Affiliate Product Income
Guest Blog Publishing
Source Market

Your Instructor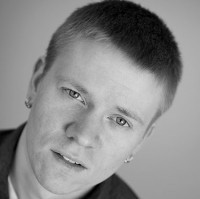 I run the online blog No Shame Income where I share what's working for me in the world of online marketing. I started learning about online marketing as a way to generate additional income, I enjoy connecting with others and helping people achieve their goals.I have experience with Amazon, eBay, eCommerce, Social Media, SEO, Affiliate Marketing, Podcasting, Lead Generation, Landing Page Design, Wordpress & More. I have created all kinds of courses on different topics such as Amazon, SEO and starting your own Podcast.