Learning Outcomes:
Increase your leads and sales
Make more money from your LinkedIn efforts
Requirement:
Along with more views on your profile comes more real connections.
High quality and quantity B2B leads are now possible on social. This LinkedIn course will show you how it's possible; looking for business connects on autopilot. Whether you want to sell a product or service today or are planning to do so in the near future, you should take this LinkedIn Marketing course and get connected to clients and decision makers directly.
If you want to be successful with LinkedIn ads and LinkedIn marketing, this course is the one you might need! You will get all the working principles and techniques to create Linkedin ads that convert based on my experience building several successful LinkedIn campaigns.
Who should take this course?
Anyone who wants to learn to use influencer lists and network with influencers
Who wants to Learn how to stay top-of-mind with prospects on Linkedin without being annoying
Your Instructor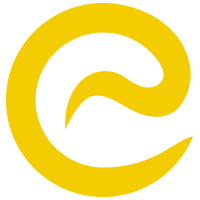 Every course on Escils is taught by top instructors and experts from around the world and our courses include recorded video lectures, peer discussion room, assignments and projects. Moreover, upon successful completions of course you'll receive a shareable electronic certificate.
Escils has been greatly known in the market for providing quality education at affordable rates for anyone around the world.