Learning Outcomes:
Understanding completely different streaming platforms
Learn how to set up a Twitch TV Channel
Use YouTube and Facebook to create a twitch audience
Set up a Green screen
How you can earn income with twitch from donations and affiliate products
Requirements:
A willingness to play games on a daily basis
Patience to set up a live TV streaming platform such as OBS or Xsplit
The motivation to require to create an audience and expect it'll not happen overnight
Those who enjoy playing video games and live broadcasting should take this live TV streaming course
Target Audience:
Description:
Do you want to get started with live TV streaming video game?
In this online TV streaming course, we walk you step-by-step through everything you would like to understand to begin streaming your favorite video games live.
What is Twitch TV?
In the easiest terms, Twitch can be described as an online video streaming platform that enables gamers to stream their games for others to watch while they play.
For those people who love to play video games, Twitch is the best platform to get out there and begin broadcasting your gameplay to the globe. Twitch TV provides you the platform to begin building an audience through the online gaming community.
Here is what you get in this video live streaming course:
In this live TV streaming course, we walk you step-by-step through everything including setting up your channel, using a green screen on your stream, getting high-quality artwork design, choosing a different streaming platform to use, building your audience and even learning the way to receive donations whereas you play your games live.
We discuss topics such as:
Setting Up Your Channel
Comparing different streaming platforms
Using a Green screen on your stream
Getting High-Quality Artwork Designed
Becoming Personable With Your Audience
Running Contests & Giving Away Prizes
Building Your Audience on YouTube, Facebook and more

Your Instructor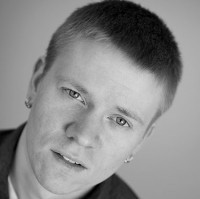 I run the online blog No Shame Income where I share what's working for me in the world of online marketing. I started learning about online marketing as a way to generate additional income, I enjoy connecting with others and helping people achieve their goals.I have experience with Amazon, eBay, eCommerce, Social Media, SEO, Affiliate Marketing, Podcasting, Lead Generation, Landing Page Design, Wordpress & More. I have created all kinds of courses on different topics such as Amazon, SEO and starting your own Podcast.