Learning Outcomes:
learn what CPA Marketing is
Learn about few good CPA networks
Teach you how to earn massive profits with CPA Marketing course
Learn where to find some of the resources and best guides on CPA marketing
Learn about some popular traffic methods used with CPA marketing
Drive massive traffic to your CPA offers paid and free traffic
Find the best CPA networks
Requirements:
Willingness to make money
Make money with time, effort and dedication
Target Audience:
The CPA course is designed for beginners and professional looking to make money online
Anyone, young or old, from anywhere in the world, who wants to make a good income
If you are interested the idea of making money through specialized offers, form submissions and more this technique could be for you
If you are not willing to devote time to figuring out how to properly run CPA marketing campaigns, this might not work for you.
Description:
Have you ever thought of getting involved with the CPA Marketing Course?
This CPA marketing training will teach you how to use (Cost per Action) CPA to build a business that makes money while you sleep.
You will be ready to generate profits without selling any products, and you'll set up an appropriate online business quickly and easily.
It doesn't matter if you're brand new or experienced with CPA marketing. This CPA training will teach you to how to drive massive traffic to your CPA offer with free and paid traffic. This CPA marketing training can assist you to decide if this can be an industry you want to pursue further. This CPA training can help you quickly learn everything you would like to understand to make money online with CPA marketing.
When you finish this CPA online course, you'll know how to choose a hot offer, send millions of visitors to a high-converting landing page, and generate extra income.
Enroll in this CPA Course today and start making money instantly from CPA marketing!
Your Instructor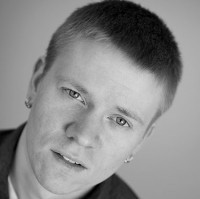 I run the online blog No Shame Income where I share what's working for me in the world of online marketing. I started learning about online marketing as a way to generate additional income, I enjoy connecting with others and helping people achieve their goals.I have experience with Amazon, eBay, eCommerce, Social Media, SEO, Affiliate Marketing, Podcasting, Lead Generation, Landing Page Design, Wordpress & More. I have created all kinds of courses on different topics such as Amazon, SEO and starting your own Podcast.