Learning Outcomes:
How to Become a Successful on UpWork freelancer
Get More UpWork jobs online
Build a UpWork profile the proper way
Have the abilities to land jobs in any field on UpWork freelancer
Attract the best clients with the most profitable jobs
Requirements:
Computer
Internet Connection
A Desire to be your own boss
UpWork Account
People who want to make extra money by UpWork freelancer
People Interested in Freelancing
People who might want to move to UpWork Freelancer full-time
This course is meant for those people who have no information of UpWork
People who have/are trying freelancing, however, are not making the income they desire
People who are familiar with UpWork freelancer and searching for more tips
Target Audience:
Description:
If you have ever thought about offering your skills as a freelancer online than this Upwork training is for you!
I'm going to walk you through how to effectively set up a profile and apply to freelance jobs using a platform called UpWork.
UpWork is one of the most important freelancing sites online where a large number of new jobs are posted every month. During this upwork course, I will show you to begin from the starting point and become an expert on Upwork. Freelancing through Upwork has enabled me to earn an extremely a very nice income working from almost anywhere at any time and if I will do it, so can you.
While this training class is mainly for new freelancers there have been several experienced freelancers that have used the lessons in this Upwork course to become best freelancers and trying to land more clients.
In this Upwork training, I will teach you how to set up your profile the proper way, finding and landing the best clients with the most profitable jobs, and building your freelancing business on the Upwork freelancer platform.
In this Upwork course you'll learn:
What UpWork is
How to set up a wonderful profile on UpWork
How to apply for UpWork jobs online and stand out from the competition
Make your skills shine with UpWork tests
Earn money online as a freelancer in your free time
The ultimate objective of this Upwork course will be to earn your high rated badge and make you $1k freelancing on UpWork. Once you reach this milestone you'll begin getting a lot of job invitations on UpWork platform.

Your Instructor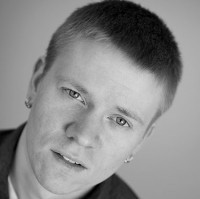 I run the online blog No Shame Income where I share what's working for me in the world of online marketing. I started learning about online marketing as a way to generate additional income, I enjoy connecting with others and helping people achieve their goals.I have experience with Amazon, eBay, eCommerce, Social Media, SEO, Affiliate Marketing, Podcasting, Lead Generation, Landing Page Design, Wordpress & More. I have created all kinds of courses on different topics such as Amazon, SEO and starting your own Podcast.