Learning Outcomes:
Understand the fundamentals of Pinterest
How to begin your Pinterest Business account
Advanced strategies, for example, using group boards
Using Analytics to track your progress
Tools I use to automate Pinterest tasks
Using advertising through Promoted pins
Some extra tips on how I use the Amazon Affiliate program with Pinterest
How to hire a virtual assistant for helping you with Pinterest
Setup your eCommerce Store for making the most of Pinterest
Requirements:
If promoting an eCommerce store, you will need a store already set up
Pinterest Account
You will need Internet access to take and implement the steps in this pinterest course
Target Audience:
People who are interested in promoting photos or products
If you are not interested in promoting content through the use of photos this pinterest training course won't be for you
Description:
Are you trying to create your e-Commerce business with Pinterest?
If you're thinking about how to advertise on Pinterest, then, you have come to the perfect place.
In this pinterest training course, I walk you step-by-step through live specifically, however, I promote one of my e-Commerce shops utilizing Pinterest.
In this pinterest tutorial, you will figure out how to start your business on Pinterest, Know how to use Pinterest to figure out exactly what your customers want, and see how people make money, selling their physical products & service using Pinterest.
This pinterest online course is very useful for internet marketers who want to learn how to start, build and grow your business on pinterest, anyone that uses Pinterest or is thinking about joining pinterest would benefit from this pinterest training.
This pinterest tutorial includes all essential information to grow your business using Pinterest and what tools you can get instant access to so that you can continue to build and grow your business right away. All-in-all this course is ideal for those that are searching for huge amounts of ways to find products to sell from home.
I generally was prepared to create my profile Pinterest to over 8000 followers, which enables me to regularly drive new traffic to my online shop and convert maximum visitors into more and more sales.
You will need to take this pinterest training, if you want huge amounts of free traffic, need to grow a business, want to make extra money or if you just want to learn the fundamentals of Pinterest.

Your Instructor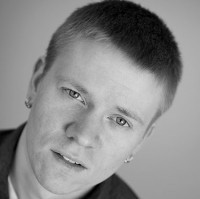 I run the online blog No Shame Income where I share what's working for me in the world of online marketing. I started learning about online marketing as a way to generate additional income, I enjoy connecting with others and helping people achieve their goals.I have experience with Amazon, eBay, eCommerce, Social Media, SEO, Affiliate Marketing, Podcasting, Lead Generation, Landing Page Design, Wordpress & More. I have created all kinds of courses on different topics such as Amazon, SEO and starting your own Podcast.