Learning Outcomes:
Learn about the perfect webcam
Every detail to record quality video with perfect sound balance
You will understand what software you'll be able to use for using a green screen
How to set up proper lighting for your green screen
Looking to setup an expert green screen for recording
Requirement:
You will need a green screen backdrop
You will need a lighting kit to go along with your green screen
A webcam (Logitech C920)
Software (Xsplit or OBS)
Target Audience:
Anyone looking to improve their appearance on webcam, should learn videography online course
Anyone looking to record video courses and remove the background
Anybody who wants to learn the art of recording videos with quality output to engage audience
Description:
Looking to set up a Green Screen for Professional Video Recording?
In this videography course, I am planning to break down everything that I have done to set up a green screen for professional video recording.
In this FREE videography course, you'll learn to write and plan a script, to capture dynamic audio and video at the moment and to edit your work like a professional.
This is an amazing way to make high-quality videos with any background you want. You'll be able to use these videos on YouTube, teaching online or simply about anything you wish.
I cover:
The webcam equipment I use
The lighting I use
The audio equipment I use
The actual green screen I use
The software I use to record and activate chroma key for the green screen effect
I spent plenty of time watching different tutorials on YouTube and combined all that I learned into one comprehensive videography training, nothing is left out. I will teach you everything I purchased, how I set it up and how to record videos.
So, what are you waiting for? Enroll now, and let's make some good videos!

Your Instructor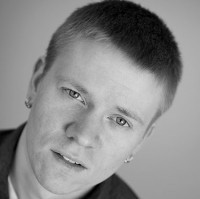 I run the online blog No Shame Income where I share what's working for me in the world of online marketing. I started learning about online marketing as a way to generate additional income, I enjoy connecting with others and helping people achieve their goals.I have experience with Amazon, eBay, eCommerce, Social Media, SEO, Affiliate Marketing, Podcasting, Lead Generation, Landing Page Design, Wordpress & More. I have created all kinds of courses on different topics such as Amazon, SEO and starting your own Podcast.