Learning Outcome:
Getting started with focus and mindset while organizing and planning tasks
Setting up your eCommerce website the right way
Picking a niche and doing keyword research for that niche
How to design your site and pick a theme
Maximizing conversions to get more buyers
Basic overview of eCommerce SEO
Promoting your eCommerce site with Social Media
Using free and paid advertising to promote your site
Outsourcing Virtual Assistants to help you build your site faster
Learning the basics of Email marketing for eCommerce
Moving beyond Amazon Affiliates - Selling on Amazon & eBay
Working with Drop shippers and buying products Wholesale
Who should take this course?
Anyone who wants to earn passive income with less effort.
Handful time and Internet access.
Requirement:
The idea of passive income would be appealing.
Internet marketing course is an essential part of most business models. Whether or not you own your own business and want to learn Internet marketing methods or you're looking to pursue a career in online marketing, there are various ways you can start a career in digital marketing.
In this digital marketing training, you will learn how to build a successful online marketing and all the main channels that are frequently used to promote products and services online.
Through this online marketing course, you will gain not only the theoretical foundations of marketing, however, also practical skills you'll be able to use right away. You will also learn the exact techniques you need to build an effective marketing strategy that will attract and convert your target market into sales.
Before the finish of this course, you will be a digital marketing master with the skills to grow your own business, grow a customer's business or land your dream job to accomplish your learning objective, whether it is getting a new job, running your organization, or advancing your career.
Enroll now so that you can take benefit of the skills you learn to grow your business!
Your Instructor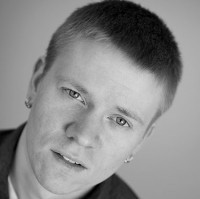 I run the online blog No Shame Income where I share what's working for me in the world of online marketing. I started learning about online marketing as a way to generate additional income, I enjoy connecting with others and helping people achieve their goals.I have experience with Amazon, eBay, eCommerce, Social Media, SEO, Affiliate Marketing, Podcasting, Lead Generation, Landing Page Design, Wordpress & More. I have created all kinds of courses on different topics such as Amazon, SEO and starting your own Podcast.