Learning Outcomes:
Set up the ZippyCourses Wordpress Plugin
How to setup a sales page for your ZippyCourses membership site
Have an understanding of Landing Page Templates
Discuss principles of "mini courses" and how you can use these validate your course ideas.
Requirements:
You will need a web hosting and domain with a Wordpress website
You will need to own a copy of the ZippyCourses plugin, it is not included with the wordpress course
Have a strong idea of what type of wordpress course you want to create
Target Audience:
You should take this wordpress training online if you are interested in marketing a membership course with Wordpress
You should not take this wordpress training if you're not willing to invest the time it takes to build out a membership site
Description:
Wordpress is a widely known platform, which might also be used for building membership website. With the help of free wordpress course, you can set up and use the ZippyCourses membership plugin for WordPress, This wordpress training free course, teach you why ZippyCourses could be a great choice for Wordpress membership sites, how to set up a sales page for your ZippyCourses membership site, and create units, lessons, configure pricing, email marketing & much more. If you ever thought of building your own membership website, this is the perfect wordpress training for you to study the ZippyCourses module and get a full knowledge of its functionality. I even walk you step-by-step through my own specific ZippyCourses membership site.
It's a marvelous way to get a knowledge if this plugin is suitable for your wordpress course.
I have also involved a whole section on marketing ideas you can use to market your free Wordpress course once it's complete.

Your Instructor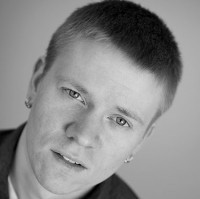 I run the online blog No Shame Income where I share what's working for me in the world of online marketing. I started learning about online marketing as a way to generate additional income, I enjoy connecting with others and helping people achieve their goals.I have experience with Amazon, eBay, eCommerce, Social Media, SEO, Affiliate Marketing, Podcasting, Lead Generation, Landing Page Design, Wordpress & More. I have created all kinds of courses on different topics such as Amazon, SEO and starting your own Podcast.