Learning Outcomes:
Where to search out joint venture partners online
Understand different kinds of joint venture partnerships
Know what tools you must use for communicating with your partner
How to leverage interviews to form great business connections
What to look for in a joint venture partner
Requirements:
Google Drive, Scheduling software (optional), Skype
Bring an open mind willing to work with others
Target Audience:
Those who are interested in sell courses online with a partner
If you do not work well with others this sell online courses training would not be for you
Description:
Have you ever wished to sell your courses online with a partner?
In this best selling online course, I discuss everything you would like to understand regarding forming joint venture partnerships online.
This sell courses online training is ideal for individuals who are trying to form business partnerships, startups or wish to learn more about selling products online with others
In this sell online courses, I'm going to teach you how to find appropriate Joint Venture partners to market your online course, how to approach them, and how to work with them effectively.
Here is what I cover:
How to find a right joint venture through online platforms
How to leverage interviews to begin actual business relationships
What you must be searching for in a business partner
How to split revenue with your partners
Tools you'll use to be more productive in a partnership
Lessons I've gained from past partnerships, both the good and the bad
I even include 3 actual cases of partnerships I have formed with other online businesspersons and cover them in great detail.
If you have ever thought of working online with others, this sell online course is exactly what you need.
Your Instructor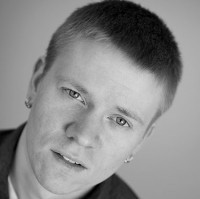 I run the online blog No Shame Income where I share what's working for me in the world of online marketing. I started learning about online marketing as a way to generate additional income, I enjoy connecting with others and helping people achieve their goals.I have experience with Amazon, eBay, eCommerce, Social Media, SEO, Affiliate Marketing, Podcasting, Lead Generation, Landing Page Design, Wordpress & More. I have created all kinds of courses on different topics such as Amazon, SEO and starting your own Podcast.