The Beginners
Guide to Facebook Advertising
The Beginners Guide to Facebook Advertising
Become a Master of Instagram Marketing and Unleash the Secrets to get Success in the Field.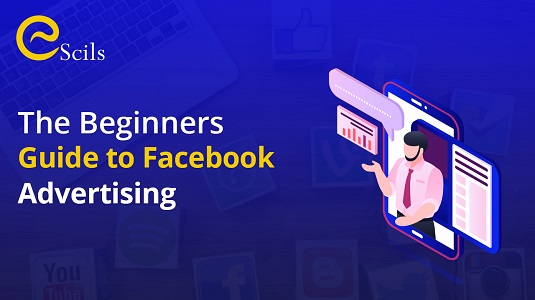 What's Inside the Course?
This course will teach you Facebook advertisement from the beginners level to Intermediate level. You will learn how to create a page, ad account & Business manager on Facebook. An in depth knowledge on ad policies & Facebook Boost post will be transferred. You will learn about the importance & installation of Facebook pixel. The three layer structure (Campaign, ad & ad sets) of Facebook ads with theory & practical execution of campaign creation will be learned.
Step by Step Guide to Create Facebook Page Ad Account and Business Manager

17:48

How to Create Facebook Page - 5 Simple Steps
What is Business Manager
Step by Step Guide for Creating Business Manager
A Quick Walthtrough of Business Manager
What is Business Manager
How to create an ad account

Facebook Ads Policies

18:53

Short Brief about Facebook Ad Policies
How Facebook Ad Review Works
Complete Policy Guideline in 16 Minutes

Facebook Pixel

9:26

What is Facebook Pixel & Benefits
How to Wordpress Pixel - Practical Demonstration
How to Activate Facebook Pixel Using Code by … Integration
Test Your installed Pixel through Events manager

Boost Post

9:19

How to Boost a Post
Limitations of Facebook Boost Option

Dashboard Walkthrough & Campaign Structure

10:46

A walk trough facebook Dashboard
Layers of Facebook Ads
Campaign Structure Tree Intro
Campaign Dashboard Explanation

Ad Set Structure & Practical

9:15

Ad Set Structure Intro
How to select Audience, Placement & Buuget - Practical

Ads Structure

4:31

Ads Layer Intro
Ads Layer Campaign Creation
Faisal Ahmed Siddiqui
Experienced Entrepreneur with a demonstrated history of working in the field of Digital Marketing & Advertising. Worked with over 50+ Multinationals, Brands, Companies & Business Partners with a common goal i.e "WINNING". Faisal has an experience of spending over $1.5 Million in the past 8 years on different digital Marketing mediums; with an objective oriented approach. Experience of working with different industries like; Food, Luxury Bags, Cell Phones, Cars, Elearning, News, Apparel, Real estate, Ecommerce, NGO's & others. For the last 2 years he is transferring his Facebook & Instagram Ads Knowledge to Worldwide students through online training sessions. Over 25,000+ students have already enrolled in his courses. Mainly focused on Facebook ads training & Viral Content Strategy for digital experts, small & big business owners.
Industry Recognized Credential!
Get the industry-recognized verified certificate
The best & easy learning pattern
Including Additional Features
Lifetime Access
30 Days Money Back Guarantee
24/7 Quick Support
Feasible Access To All Modern Devices