Learning Outcomes:
How to Promote your eBook through forums, affiliate marketing and more
Creating a sales funnel to collect leads and upsell other products
Building a sales page for your eBook
Creating your eBook - Using a simple tool to build a professional looking eBook
I explain the various payment processors you can use for selling your eBook
Coming up with a niche idea for your eBook
Understand how to edit your eBook with ease
Requirement:
We will be using the Papyrus Editor to make your eBook
You will need an easy concept that someone is willing to spend money on
The individuals who trust they have an expertise or thought others would pay for using the eBook format will enjoy this product launch course
If you are not willing to market your eBook, this eBook publishing course won't be for you
Target Audience:
Description:
In this sell eBooks online course, I will teach you how I took an easy plan transformed it into a short eBook and after that promoted the eBook to make over $1000.
Everything begins with finding one simple niche idea that you can discuss which will help other people.
Most people have information on a particular topic or talent that they may teach to someone else. Most of the people are willing to pay money for this type of information.
So why not create your own short eBook and sell that information to others?
In this product launch course, I'm going to walk step-by-step you through everything I did to form my simple eBook, get it launched so show you the way I continued to form sales from it over an extended amount of your time. This product launch training will teach you how to building a sales page for your eBook, promote your eBook through forums, affiliate marketing and more and create a sales funnel to collect leads and upsell other products
I even offer you the correct eBook I used, that only took me simply a couple of days to write based on a very easy plan.

Your Instructor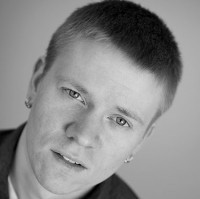 I run the online blog No Shame Income where I share what's working for me in the world of online marketing. I started learning about online marketing as a way to generate additional income, I enjoy connecting with others and helping people achieve their goals.I have experience with Amazon, eBay, eCommerce, Social Media, SEO, Affiliate Marketing, Podcasting, Lead Generation, Landing Page Design, Wordpress & More. I have created all kinds of courses on different topics such as Amazon, SEO and starting your own Podcast.