Learning Outcomes:
Find and Fix issues on their site for SEO like broken links and description issues
Use MyWebsiteAuditor for audits to get first-rate SEO
Use SEO PowerSuite for audit
Use Screaming Frog SEO spider tool for audit
Use SEMrush during an SEO audit
Requirement:
You should have a basic understanding of Search Engine Optimization (SEO)
Target Audience:
Those who have an interest in doing audits for client websites
Those who are looking to audit their own website then this SEO training course is perfect for you
Anyone who wants to learn technical SEO
Description:
In this SEO course online, you will learn how to create very simple audits so you can improve your site's SEO.
In this SEO course, you'll learn to do a step-by-step SEO audit of a website to uncover those problems as well as find opportunities to grow your organic traffic.
Some of the general advantages of this SEO course will teach you how to improve your own website's SEO.
If you are running your own marketing agency, you'll be able to use this SEO training course to fix your client's websites problems and provide them a very clean SEO audit report.
I'm going to show you the way i use a number of completely different tools to check the health of a website.
Why is all of this important?
Google and other search engines spider crawls and indexes your website or specific pages to determine what content is displayed in their index. If the information is missing, broken or needs improvement these can assist you to build the improvements required to see better results in the search engines for your content.
It will additionally give you data about how and where to create improvements to improve your search rankings and targeted traffic. Additionally, you'll also know where your website is doing well.
In simplest terms, SEO audit is very important for identifying strengths, weaknesses, and possibilities of your site for long-term achievement.
This SEO course will enable you to learn about the following metrics on a website:
Tag and Meta Description that are too long, duplicated or missing
Find and fix 404 pages and broken links that need to be fixed
Pages with excessive link
Determine if your website is mobile friendly
Check if your website is using a sitemap XML
Link redirects
Your Instructor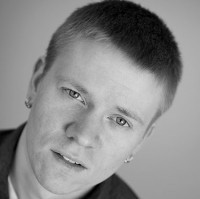 I run the online blog No Shame Income where I share what's working for me in the world of online marketing. I started learning about online marketing as a way to generate additional income, I enjoy connecting with others and helping people achieve their goals.I have experience with Amazon, eBay, eCommerce, Social Media, SEO, Affiliate Marketing, Podcasting, Lead Generation, Landing Page Design, Wordpress & More. I have created all kinds of courses on different topics such as Amazon, SEO and starting your own Podcast.