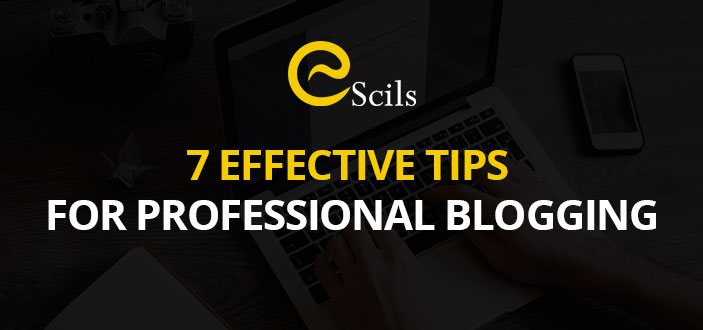 Blogging is not that easy job to do as it requires lots of efforts to extract your ideas into written form.
The problems occurs when you get confused to figure out what exactly you are trying to say. There are lots of tips and tricks to get your own creative blog rocking and therefore raising your profile and helping you to win more business, this article is being written. It helps you to understand the depth of the professional blogging and makes you able to deliver the best outcome.
1) Select A blogging platform

There are lots of free options to start organizing your own blog like WordPress, Tumblr, Blogspot and TypePad etc. All of them offer the free creative theme and designs with customization. As per the nature of your blog, choose an attractive platform and select the most eye-catching theme. Once you have done with initial steps, write an introductory blog.
2) SEO Consideration:
Your blog should have proper SEO integration so that it can appear top on Google search rank. Although at a very initial level, your blog SEO may not be very effective but with the passage of time and the number of content will impact positively from the SEO point of view. Also, integrate your blog with an existing website to increase the traffic. You can also embed reference links (internal or external) to your content in order to increase the readability.
3) Find A Niche:
While writing a blog, make sure your content is specific with a certain topic. General or rough blogs don't get the attention of your audience hence you need to be specific. To make it more convenient, you can also observe the trending topic from society and extract a content theme from it. Find your own niche and go for it. Just remember to stay on one topic in a single blog.
4) Highlight the most unique point:
While writing a blog, highlight the most interesting part that you love. Show some passion in your written content. Write only when you are fully prepared and have sufficient stuff to write. For example, if you are interested to keep an eye on Hollywood happenings then take an interesting topic related to a celebrity or film and discuss the elements that audience love to read. Avoid repetitions of the same topic.
5) Value Addition:
Provide stuff that public want. Observe the collective behavior of your readers and write according to it. You have to actively promote a blog in an interesting way. You can also start a conversation with other bloggers by leaving good comments on their blog post. Also, use a search engine with specific words on which you want to write. The more you will read, the better you can write.
6) Interaction With Readers:
Encourage your readers to comment on your blog post and take feedback from them. Let your readers know that you are specially writing for them. People's contribution will make your blog more effective and even you can ask them to write a note about your blog.
7) Easy Communication:
While designing a blog site, make sure you have set up an easy communication for your readers. For example, if you don't add "comment box" and insisting them to write an email to you, it's not possible for everyone. People like to make fewer efforts to provide feedback. Make commenting and communication easy and accessible to your readers. Write about stuff that gets people talking positively. If people can interact on your blog, they'll keep coming back for more readership. Apart from the above mention tips, you can take a look at your professional bloggers. Observe how they are working and think what the best you can do. To make blogging easier, eScils offers the best courses related to professional blogging and explore the various useful techniques to start earning.