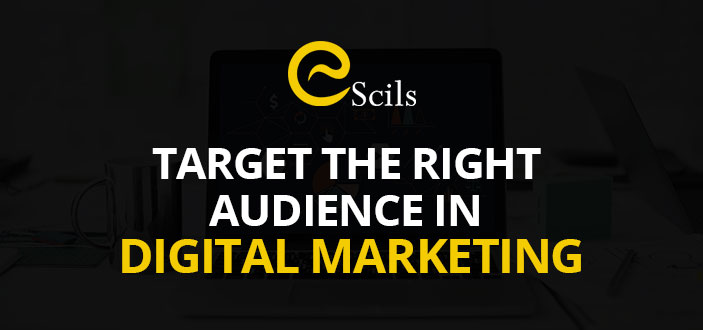 Digital marketing can only be effective by choosing the right audience. This is not a statement but a practical approach because you spend much of your time and investment to organize the appealing online stores, prompt and easy navigation, highest quality products and services and much more. Hence you should know what the right ways of targeting the audience.

To drive the relevant traffic to your online store and give a boost to your sales, you must have to understand and define the qualifying criteria of your target audience that can meet with your brand. Analyze and determine who they are and what are they looking for? Also, observe that which channel or medium they are using to reach to your brand. Their buying behavior, interest, and decision-making process will help you to understand your target audience nature. By considering the best practices and online consumer behavior, we are sharing the key points that can help you to target your relevant audience.
1 What's Significance to Your Target Audience
As a digital marketing manager, it is quite difficult for you to know about the amount of data at your fingertips. Hence you can get help from other tools and functions which are offered by the digital channel itself. For example, you can get help from Google Analytics, Search Console, Facebook Ads results, Facebook Insights etc. These tools help you to know from where your traffic is coming and how they are moving from one page to another. By using these, you can also get the information about the demographic and psychographic nature and profile of your target audience so that you can act according to that.
2) Talk With Audience In Their Languages
You don't need to use formal tone all the time. To relate and connect with your audience, you should speak and communicate as per their languages. That means not only using the appropriate voice and tone but also peppering in actual words and phrases they use. Don't act like a robot and be natural and make your accent and tone acceptable to your audience.
Also, women's nature is different as compared to men. They expect more attention and courtesy when you describe your products and services quality. To make it simpler, just observe how your target audience including women start the conversation in their social media accounts. Monitor their activities and interest and design your advertising campaign according to it.
3) Use Organic Keywords
The important is to know that organic search is naturally the largest source of traffic for any online store. Hence It's important to know not only what terms are bringing folks to your store, but why those terms are being used. In order to be more competitive, you need to understand the organic keywords that usually fall into three categories:
Information Keywords: This is used for broader topics because users may not know what exactly they are looking for. They just search by using keywords and yes this is an open opportunity for you to grab their attention and make them agree to visit your website and make a purchase.
Navigation Keywords: This is used to find the exact and specific websites or product. Users search for a brand name or website by using specific keywords. These users have likely already done their research or know exactly what they are looking for, but may not be ready to purchase just yet. Therefore, you can easily target them by fulfilling their requirements.
Transactional Keywords: This is used to find a product or service to buy. For instance, "buy cell phone cover." The user is either ready to purchase immediately or well on their way.
To make the better understanding and to development your skills in digital marketing, you should enroll yourself in eScils "Master In Digital Marketing Bundle" that is consist of the best practices of digital marketing and providing you the step by step guidance.