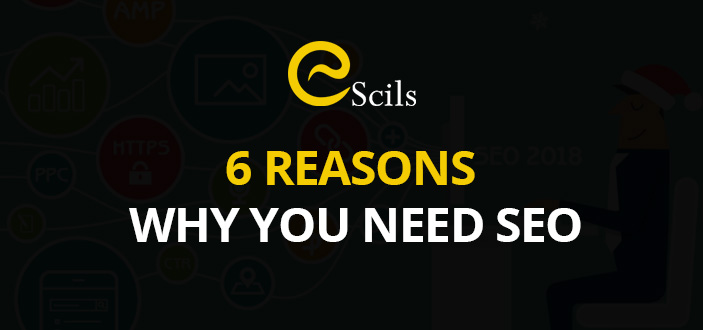 SEO is known as the core part of Search Engine Optimization (SEO). However, there are numerous benefits of using SEO for technology-driven purposes. This blog will indicate some key benefits which you can grab easily for managing the user-oriented optimized website.

Prompt Optimization
Proper website optimization does not only mean to let you reach high rank but also it accelerates user experience. Remember, the user experience is the most important factor in your website that has a big impact on your overall website performance. Search Engine brings only those websites on top in search who have a good view in terms of mobile-friendly, optimized, good user navigation and relevancy etc. Only a good experience can provide the immense boost in website's traffic. By optimizing your site for SEO, you're automatically involved in improving your user experience. And a great user experience means higher conversion rates, more trust, and increased brand loyalty.
Let Your Website Comes in Organic Search
Do you know organic search accounted for around 64% of all referral traffic?Yes, this is true. These results were extracted from the study which was conducted for 310 million visitors to 30 different websites. While other research seems to indicate that social media has now overtaken search slightly in terms of referrals.
SEO leads have higher close rates than outbound leads
The SEO expert stated that at search journal, SEO Leads give an average close rate of 14.6% which is quite close rates of 1.7& for outbound leads. However, you can disagree with these stats but your own idea may be close to these stats because it makes sense that searchers who are looking for specific products or services are more likely to make a purchase from businesses who they seek out through search, rather than those who attempt to attract them using outbound marketing strategies.
Inbound Marketing with Effective SEO
Methods of Inbound marketing with effective SEO bring the result in more leads than outbound. As per the stats given by State of inbound marketing report, business to business (B2B, business to consumer (B2C) and some other not for profit organization all report inbound practices as being their primary source of leads. The report helps marketers to understand the importance of SEO as it has become #1 source of leads over a period of time.
Directly Leads via Local Search
If you are familiar with local business and optimizing your site for local search which is categorically critical. Many consumers are using local search queries to identify local businesses information and to find locations, hours and directions etc.
According to Google, 50% of consumers who completed a local search on a mobile device visited a store on that same day. Such kind of information helps marketers to design customer-driven strategy. Also, these searches also led to higher sales: 18% of local mobile searches led to a sale within one day.
Role Of SEO In Digital Marketing Strategy
According to the 2015 State of Marketing report, the marketers who are using SEO and SEM as a primary part of their marketing strategy, 66% find it "very effective or effective". Only 7% stated that their SEO efforts were "not very effective or not at all effective".These stats have opened the new ways of open opportunity to enhance your profitability by maximizing the sales.
In order to get the better understanding of SEO, you should enroll yourself with the Effective courses of SEO, offered by eScils which is well known platform for eLearning. The topic of SEO has specially included in Digital marketing bundle.